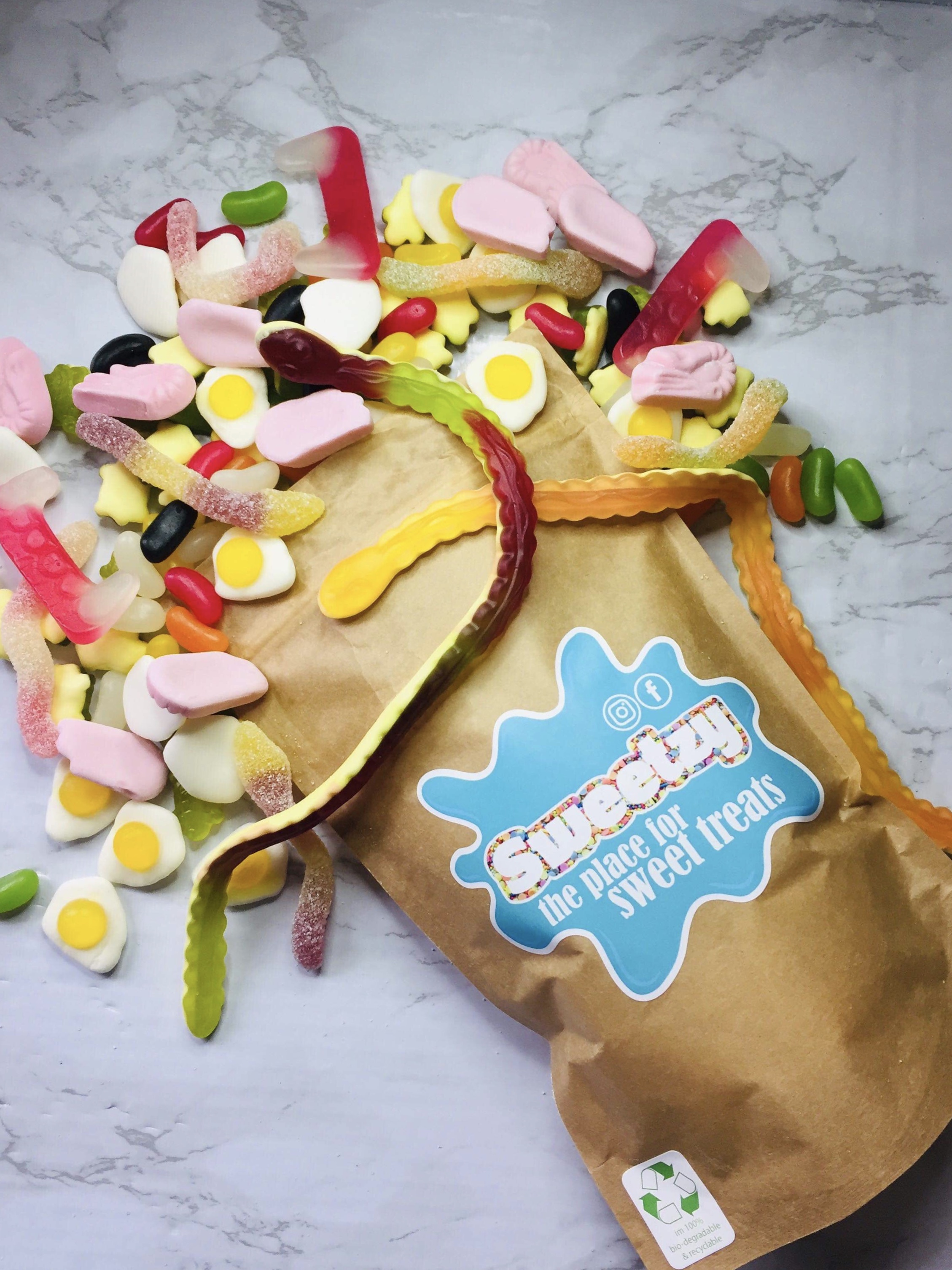 Create Your Own Pick And Mixx
£2.99 – £9.99
Build your own pick and mix bag and choose from our extensive range of favourite sweets.
Our Mega Share Pouches are HUGE! check our customers pictures.
Each filling is 50 Grams.
Description
Create your own Sweetzy pick and mix and have it shipped to your door. Pick from out extensive range of sweets which is always growing. Sweetzy is the best place for online sweets as you can build your own Sweet bag and have it delivered to your door.
No Longer do you need to buy what the shops have got, have your sweets delivered to your door with our fast delivery. We stock everything from Haribo Cherries to sour sweets and also boiled sweet collection.
Checkout our build your own sweet bag and pick from over 22 fillings of your favourite sweets and have the sweets delivered to your door. Everyone loves a good old fashion pick and mix and you can share with family and friends with our mega share bags.
Check out our customers pictures here and see for yourself that out sweet pick and mix bags are awesome.
Please Note: We can not guarantee the sweets in this pouch do not contain or been prepared in a free from nut (and other ingredients that cause allergies and dietary requirements) area.
Ingredients
The ingredients of a pick and mix style box will depend on the fillings you decide to go with. To check what the ingredients each filling has check out the individually filling pouch pages.